---
FEVRIER 2018 – HOLON (1982-2017) – flip book
---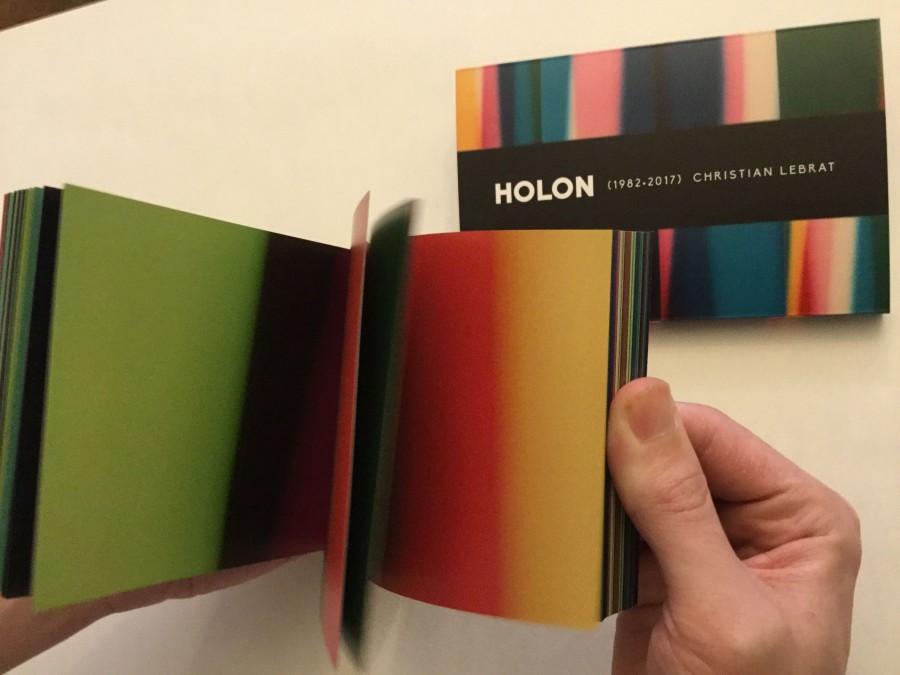 Holon is a flipbook that creates an illusion of motion when the pages are flipped through rapidly.
The images of this artist's flip book are taken from an eponymous abstract film made by Christian Lebrat in 1982. The book can be turned over and flipped as well; the two directions correspond to the two sections of the film. It comes in a sleeve. The resulting artwork presents the film in another form.
A flip book for the curious, for collectors, for flipbook lovers.
Limited edition of 800 copies.
more info :
http://www.paris-experimental.asso.fr/project/holon-1982-2017-christian-lebrat/